Pranayama Course
This e-mail address is being protected from spambots. You need JavaScript enabled to view it
Presented by Aditya Gir, E-RYT, YACEP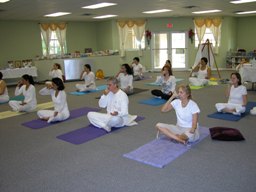 This 4-session course is held over 2 weekends. Next course schedule:
| | | |
| --- | --- | --- |
| Day | Date | Time |
| Saturday | 04/07/2018 | 7:30 am - 9:30 am |
| Sunday | 04/08/2018 | 7:30 am - 9:30 am |
| Saturday | 04/14/2018 | 7:30 am - 9:30 am |
| Sunday | 04/15/2018 | 7:30 am - 9:30 am |
Cost: $160.00
NOTE: *** Yoga Teachers earn 8 CE credits ***
Pranayama is one of the 8 limbs, stages or aspects of Yoga. "Prana" is the life force within us and "ayama" means to regulate. Prana flows through thousands of energy channels (nadis) and energy centers (chakras) in our bodies. Pranayama is the regulation of the prana using the breath.

A regular practice of Pranayama helps to:
Reduce stress
Become more energetic, enthusiastic and positive
Bring harmony between mind, body and spirit
Become stronger physically, mentally and spiritually
Experience more confidence
Improve interpersonal skills
Prepare the body and mind for meditation
This one of a kind course is a great opportunity for you to have a truly invigorating and rejuvenating experience! You will learn / review the basics of proper breathing. In our regular Hatha Yoga classes we practice Kapalabhati and Anuloma-Viloma. We will practice these as well as some of the more advanced breathing exercises. Over a dozen in total. The course will cover proper technique and also cover in detail the benefits of each exercise.
Click on the button below to reserve your spot today!
Introduction to Meditation Course
This e-mail address is being protected from spambots. You need JavaScript enabled to view it
Develop Concentration. Develop Inner Stability. Manage Stress!

This a 4 class course. Next course schedule: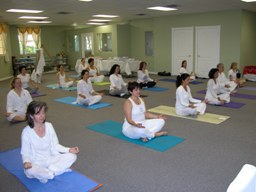 This course will help you to understand the nature of your mind. Learn how to improve your concentration and develop inner stability. You will learn the basic techniques of meditation with a goal to establish a daily practice. Needless to say, a regular practice of meditation will help you to manage stress in your daily life.