Aditya (Adi) Gir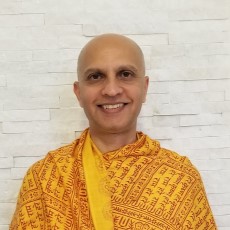 Aditya (Adi) Gir, Founder and Director of Pranoga, is an Indian-born Yogi and an Experienced Registered Yoga Teacher with Yoga Alliance. A software business owner and a former executive with a hi-tech company, he has now turned his focus to help others live happier, healthier lives. Adi founded Pranoga in mid 2009, and has taught hundreds of students since then. Taking a sincere approach to affect both body and mind, he guides his students to reflect inwards and use their own inner strength to deal with all that life has to offer.
Adi obtained his Yoga Teacher certification from the world-renowned International Sivananda Yoga Vedanta Center in upstate New York, one of the many ashrams and centers worldwide. He also studied in India with the Art of Living Foundation, Yoga Vidya Pranic Healing Foundation, and the Indian Heritage Society.
Adi's mission is to help people understand how the body and mind work together, and how important it is to stay healthy. Affected in the past by work-related stress, he strives to encourage his students to live in the present moment and constantly be aware of how their bodies and minds are functioning.
Annemieke Hermans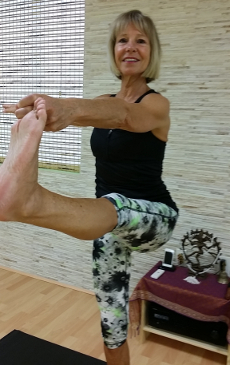 Annemieke (pronounced ana-mi-ka) has taught ballet professionally in the Netherlands and, after moving to the US, fell in love with Yoga. She has been instructing Yoga now for over fifteen years. Annemieke has trained and certified with renowned Yoga instructors such as Erich Schiffmann, David Swenson and Manju Jois.
Annemieke is a Registered Yoga Teacher (RYT) with Yoga Alliance (E-RYT 200, RYT 500, RCYT - Registered Children's Yoga Teacher). Annemieke draws upon a love of movement and this has made her developing her own unique style of flow and alignment. Her classes are fun and playful with easy-to-follow instructions, encouraging students of all levels to work deeply while honoring and working within their own limitations.
Annemieke teaches various styles inlcuding Hatha, Vinyasa and Ashtanga Yoga as well as Children's Yoga. She has an impressive list of certifications including 200-Hour Teacher Training, 300-Hour Advanced Teacher Training, Kids Yoga Teacher Training, Yoga Therapy for Children, Teen Yoga Teacher Training, Anusara Immersion Teacher Training, Ashtanga Yoga Teacher Training, and Radiant Child Program Level I, II, and III.
Karen Landa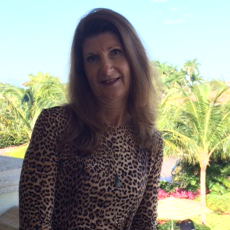 Karen was first introduced to Yoga seven years ago. Like many, Karen was first interested in the practice of Yoga strictly as another form of exercise. After just a few classes, Karen realized that Yoga provided so much more than a physical workout and was hooked. Yoga became a regular part of her life and helped bring calmness and peace to her every day.
Now a certified RYT-200, Karen is excited to share her love of Yoga with the community. Continuing on this journey, Karen has also completed training with Yoga Gangsters, Pranayama, Reiki Level 1 and Chakra workshops.
Rebeca Rodriguez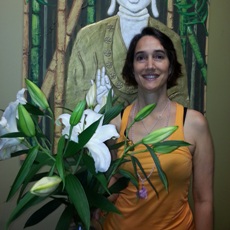 Rebeca got her Sampoorna Yoga teaching certificate from Yogi Hari, at the 200 and 500 levels. She also holds a teaching certificate from Fred Busch Hot Power Yoga. Rebeca practiced Bikram yoga for six years. She extensively trained Yoga in India where she was doing her Ayurveda internship. Rebeca holds a second-degree black belt in Shito Ryu Karate and a first degree in Shotokan Karate, martial arts that she has been practicing for the last 22 years.
Rebeca is also an Ayurveda practitioner and sees clients on a daily basis. She taught Spanish and English in Japan for 17 years and is something that she enjoyed greatly. Teaching is her passion. Rebeca is also a Reiki practitioner, Reconnection® practitioner, and holds a masters degree in Social Work from San Francisco State University with a minor in Philosophy. For over ten years she has been providing psychological services for a variety of clients. She is currently working on her Massage Therapy license.