Azita Jahan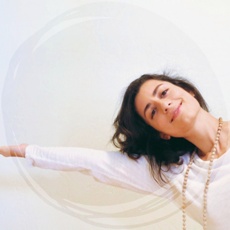 Azita's search for self-knowledge and peace led her to the path of Yoga. She began her exploration with Yoga 4 years ago and in 2013 she completed her teacher training at Prana Yoga. Through practicing Yoga, she found a pure connection she longed for to live a vibrant, balanced life.
She continues to learn and share this healing art. This ongoing process of learning provides her fresh insights that inspire her teaching. To her, the transformation that happens in students is truly inspiring and beautiful.
She enjoys creating a simple welcoming space for all to flourish in their practice. Her teaching aims to support students to cultivate mind-body awareness through proper breathing, movement and mental focus. Infused with a spirit of playfulness, Azita's classes have challenging ways to help students reach beyond their perceived limitations. She deeply hopes that every one leaves her classes feeling renewed, nourished and balanced.
Come join her to feel good and centered!
~May light and love guide your way home, Namaste